Our product Equipment
S.S.Instrments is a reputed organization, which as made its mark in the national market as a specialist in Manufacturer, Supplier & Dealer of ground support Equipments. The Relentless endeavor is evident to the recognition that we have gained in the state of Gujarat & neighboring state we proud to promote our selves as a key Manufacturing, Marketing & Servicing Company for Laboratory Testing Equipments & Surveying Instruments. Innovation, flexibility Performance & Versatility are the key areas of focus in the design & Development of our products & Services. Our adherence to these principles as led to a phenomenal growth in sales & services in a large base of satisfied customer across India.
Our range of products includes :
S.S.Instruments offers soil testing equipments to a vast rang of customers for various construction needs. Any construction activity is being carried only after checking the soil upon which construction is supposed to tack place. In case of roads construction, soils are tested ahead of the work. These soil testing equipments come handy and lead valuable support. Such equipments are extermely precise and easy to use, and can be placed in the list of a precision engineered range of soil testing instruemts. Cone penetrometer, sieve shaker, Core Cutter apparatus, Pycnometer, Constant Pressure System, Penetration Piston, Perforated Brass Plate, Soil Trimmer, Vane Shear Apparatus etc. Are some of the Soil Testing Equipments.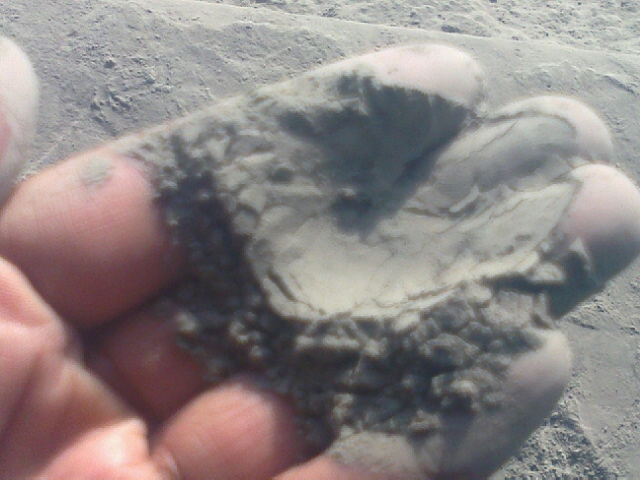 S.S.Instruments offer cement testing equipments that are used for permeability, specific gravity and soundness. Such instruments are used to determine the expansion and consistency of cements. Determining the strength of cement and mortar is often carried out through our cement & concrete testing equipments is fairly effective in doing this. On the other hand, our concrete testing equipments is a superior engineering apparatus and extensively recognized for its precision and consistent performance.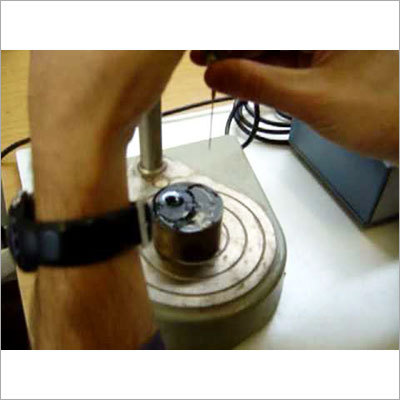 S.S.Instruments forms the chief ingredient for constructing a range of infrastructures, and efforts are made forever to enhance its strength. There are scores of bitumen testing equipments which carry out the job effectively. S.S.Instruements endows its clients with some of the technically superior bitumen testing instruments. Such equipments have been offered to meet up the requirements and needs of different industries for tests of varied products. We enjoy a competitive edge over the other market players on the basis of our ability to offer the customized products to a vast range of customers. Marshall stability Machine, Digital Penerometer, Ductility Apparatus, Heating Oven, Kineic viscosity bath, Flash / Fire Point, Ring and Ball etc. Are some of the bitumen testing equipments we provide to our clients.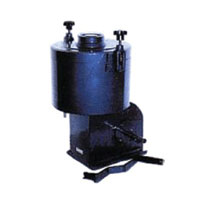 Aggregate is consisted by a majority of materials of construction, and it is common proactive to test aggregates for properties. Some properties like particle size, distribution, relative densities, soundness and resistance to attack by chemicals are checked. Sampling of aggregates forms and obligatory fraction of several construction/civil engineering projects. Getting the sample to gauge the average quality of the entire mass is of prime importance. It is also true that some properties may perhaps be ideal in one situation, but not in another. S.S.Instruements presents a fine array of cutting 0 edge and sophisticated aggregate testing instruments which are extremely dependable and guarantee complete accuracy of the operations. It is generally employed for sampling and preparation, abrasion value and title testing. Grid Sieves, Riffle Boxes, Wire Basket, Drying Shrinkage, Aggregate Crushing Value Apparatus etc. Are some of the aggregate testing equipments from our side.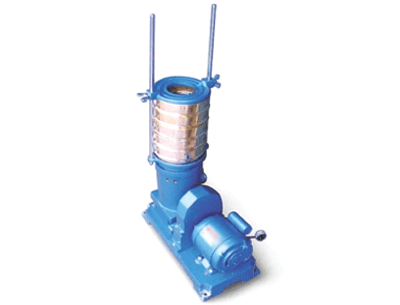 S.S.Instruements Offers wide rang of Surveying instruments and accessories has been an important factor in our success over the years. Our product offering includes a much diversified rang of items such as: G.P.S., Electronic Total Station, Electronic Digital Theodilite, Digital Automatic Level, Automatic Level, Minicross Levels, Collimators, Laser Distance Meters, Reflecting Prisms, Range Poles, Heavy Duty Fiber Glass Tripod, Heavy Duty Wooden Tripod, Transit Vernier Theodolites, Dumpy Level, Titing Level, Aluminum Stands, Aluminum Staffs and much more accessories.
Normally all laboratory Instruments & Surveying instruments are of high value & could disturb the expense budget in case of frequent purchase. The ideal way to save money in the present situation is best perfect maintenance with genuine spares instead of new/ fresh purchase.
S.S.Instruements offers instruments repair and services of Lab Instruments, Scientific Instruments, Surveying Instruments and Test Equipment in Mechanical, Electrical and Electronic. We provide Emergency repairs, Onsite repair, Calibration Service, Annual Maintenance Contract(AMC)
Our Engineers & Technicians have several years of experience and are thoroughly trained in all aspects of instruments repair and service work of laboratory instruments, Scientific Instruments, Surveying Instruments and Test Equipment. We also undertake annual Maintenance, Preventive Maintenance, Calibrating, Testing, Troubleshooting, Overhauling, Refreshment, Rebuilding of all kinds of Laboratory instruments and equipment.
We do sales and supply all kinds of spares and spare parts for Laboratory Equipments and Surveying Instruments.